How to be an e-commerce online seller as a beginner?
---
The Covid-19 Pandemic has been a challenge for all of us, and it will likely continue to shape various aspects of our society and daily life in the upcoming years. Many industries have been adversely affected by the economic recession, and e-commerce is no exception. For everyone in the e-commerce ecosystem, the robustness, flexibility, and agility of their businesses have been put to the test, and new opportunities are embraced by those who can quickly adapt to the shifting market.
E-commerce is no longer an "optional" channel
With the enforced lockdown and social distancing in many locations, even the customers who preferred shopping at physical stores pre-Covid-19 have to switch to online shopping, making e-commerce the new normal for any business that wants to thrive.
Stepping up your game and expanding your e-commerce skill set has never been more vital, and it is non-trivial. Make sure that you are getting the essential knowledge and leveraging the right tool.
UPFOS, is an intelligent management system which enable you to manage the whole process with customized rules or tags in multiple business sectors. And it can automatically download multi-platform products to upfos system and verify the information according to your needs. And even split or combine delivery packages according to the order details to minimize the logistics cost.
The most important is UPFOS is quite easy to use, and it is very friendly to new users because of its simple interface, easy understanding functions and detailed guide. Choose UPFOS to help to start your online business is a smart choice.
Talk to UPFOS consultant.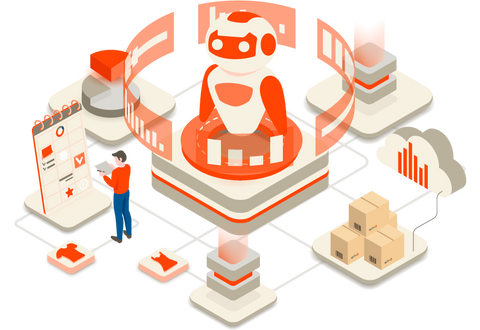 Many issues in the existing e-commerce workflow sprang up when the pandemic kicked in and demanded improvements in processes like logistics flow and fulfillment structure.
The warehouse and inventory management features, in UPFOS, intelligently allocate the priority of warehouse for delivery to minimize logistics cost.  
Leveraging technology to elicit operational and financial insights from data and making sure every decision you make is smart and swift. UPFOS emphasize you to real-time control the operation state of all platforms through detailed and accurate data by your PC or mobile APP, and visual reports can be easily imported and exported.UPFOS has strong business analysis functions to monitor and analyze all sales data, including orders, after-sales, purchase, inventory, etc to expand the marketing strategy in one dashboard.
Talk to UPFOS consultant.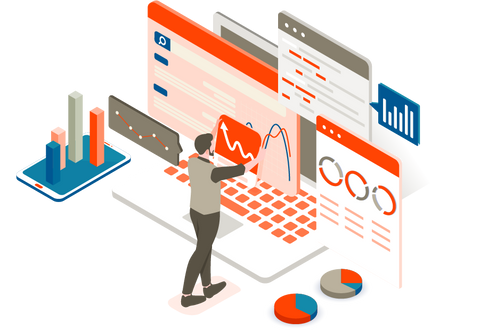 Industries like luxury brands focus on the premium purchase experience they bring to their customers and the sense of exclusivity they offer. When they switch to online businesses, they look for features that will provide customers with a similar shopping experience.
With everyone now competing in the e-commerce realm. Customers lean to the shops that provide the most intuitive, accessible, convenient, and secure service, and they look for a streamlined and seamless shopping experience.
Customers are exposed to innumerable information on the internet, so it is critical to catch customer's attention and retain customers through digital marketing. Effective customer care and marketing strategy are the keys to standing out from others.
Do not think of e-commerce as a temporary channel to help you transition during the pandemic. The pandemic has sped up the changes in the retail world, and these changes are likely to be permanent. It is wise and vital to master the art of e-commerce and lay down a strong foundation for your future success.
Best service you offered enable you to be competitive and outstanding. UPFOS's customized promotion strategy and member management features will lead you to retain the customers and generate their repurchase. You can even periodically plan and set up the execution time for promotions in multiple platforms prior to festival schedule. And UPFOS dynamically analyze consumer behavior to select valued customers, to provide precision marketing and loyalty program, such as SMS Whats-up APP and direct email, and finally to improve the customer retention. You can instantly handle messages from muti-platforms and stores in one dashboard through our UPFOS Chat Tool.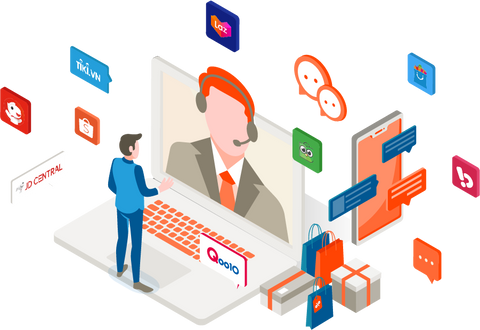 Book a demo    Download UPFOS Chat