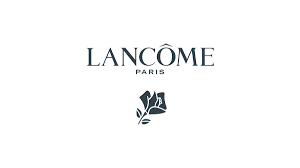 Lancôme was founded in 1935 by the visionary pioneer perfumer Armand Petitjean. For 85 years, Lancôme's mission has been to make all women happier by making them more beautiful, providing the best cosmetics innovation in terms of quality, science and efficacy.

Over the decades, Lancôme spread its vision of French spirit and elegance combined with major innovations allowing Lancôme to become the leading luxury beauty brand in the world. Offering exceptional make-up, legendary fragrances, and the most advanced skincare, Lancôme upholds its image as an eternally luxurious and feminine brand in 130 countries.

With the strong backing of 16 research centers, Lancôme enables the development of major skincare milestones. Génifique Youth Activator is the result of 10 years of genomic and proteomic research, paving the way to the future of cosmetics for all women in the world with sophistication and sublime French elegance.
Business Requirement:
 be able to manage inventory while products are sold on multiple platforms and avoid stockouts to the greatest extent possible.

a logical and intuitive permission management system that ensures employees at each position get the correct permission so that the entire workflow is smooth and secure.

helps sellers to provide the customers with a premium shopping experience and great customer care.

easy to read visualization of data to the sellers to draw business insights.
UPFOS Solution:
UPFOS is designed for sellers with multiples stores on multiple platforms, and it pays particular attention when it comes to inventory management. Its inventory synchronization mechanism allows the inventory quantity of products to be "shared" across multiple stores and platforms where the products are put up for sale. Theoretically, every store has access to the entire inventory instead of just part of the inventory pre-allocated to the store based on estimation. When an item is sold from any of the synchronized stores, the inventory available for every synchronized store gets updated. This way, the chance of stockout in one store while overstocking in another store is significantly reduced. UPFOS also provides extra features that prevent stockout, including safety inventory, inventory alert, synchronizing rule configuration, lock inventory, etc. UPFOS has a built-in account management system in which you can create roles with specific permissions and assign them to designated accounts. The permissions control what the role can view and edit in the system. UPFOS also records customer information for the seller and allows them to set up automatic delivery notifications and marketing emails. Understanding the message behind data is key to sellers'

decision-making and UPFOS uses detailed reports and interactive data visualization to help the client to make the most out of their business data.