BAOZUN works together with UPFOS to seek a better future
---

UPFOS and BAOZUN have signed an official strategic cooperation agreement recently. BAOZUN is a large e-commerce enterprise serving more than 281 global brand customers in the coverage of 8 vertical industries with leading international vision and pragmatic localized implementation. It is an acknowledgement of the cooperation with UPFOS.

BAOZUN is focusing on providing one-stop branding and e-commerce solutions, such as store operation, digital marketing, IT solutions, warehousing and delivery, and other services. The Business has a lot of experience in omni-channel construction of official brand stores in Tmall and Jingdong, the largest online shopping platforms in China, and social mobile platforms, as well as offline intelligent stores.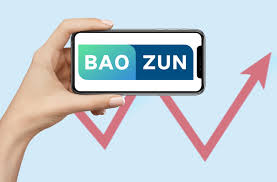 Upfos is a One-Stop Omni-Channel retail management system. Our goal is to support e-commerce owners to become successful online sellers.Managing orders and clients through multichannel e-commerce platforms can be overwhelming and time-consuming.We make it simple: with UPFOS, our clients use All-in-one platform to access all marketplaces. We meet

different company needs, and we pride ourselves on providing a competitive service.

The reason choosing to work with UPFOS is the advanced software technology and the ability of integration with multiple platforms and third party systems. As BAOZUN said, 'UPFOS is the most full-featured system we have ever seen. It has many practical features out of our imagination, hope we can make progress together in the future.'
If you have interests, please contact us.

To learn more: please visit → www.upfos.com