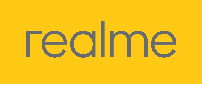 Realme was established on August 28, 2018. Realme is a technology brand focusing on providing high-quality smartphones and AIoT products. Adhering to the innovative spirit , realme continues to surpass itself in terms of product performance, design, quality and service, and is committed to allowing young people around the world to purchase smart products with outstanding performance and trendy design at a reasonable price.

As a young brand, realme quickly opened up the global market after its establishment. Grew up with young people, and encouraged young people to break the norms and create more surprises and possibilities with an attitude of "dare to leap". At present, realme has covered 61 global markets including China, India, Indonesia, Spain, France, Italy, Britain, Russia, Vietnam, Thailand, Malaysia, Pakistan, Egypt and so on.
business requirements:
a barcode system suitable for electronic products such as cell phones and PCs.

capable of integration with WMS systems.

 warehouse location management system that works well with main and auxilary warehouses.  
UPFOS Solution:
UPFOS powers the unified mobile storage-dispatch management for realme. UPFOS provides us with a customized system that greatly simplifies our workflow. It sets up a coding rule that helps the warehouses to manage barcodes. By reusing the original barcodes generated by realme manufacturer, product barcodes do not have to be generated and printed again. This saves a lot of effort and cost. Besides that, the unifying system also tackles the issues that often arise when warehouses are communicating with each other. UPFOS also integrates with external WMS systems to help realme in keeping track of the relationship between warehouses. Based on the confirmation of unique code during the outbound and inbound process, the allocation of warehouse location and the integration of main and auxiliary warehouses became convenient and efficient. This also alleviates a lot of pressure on manual labor and cost.